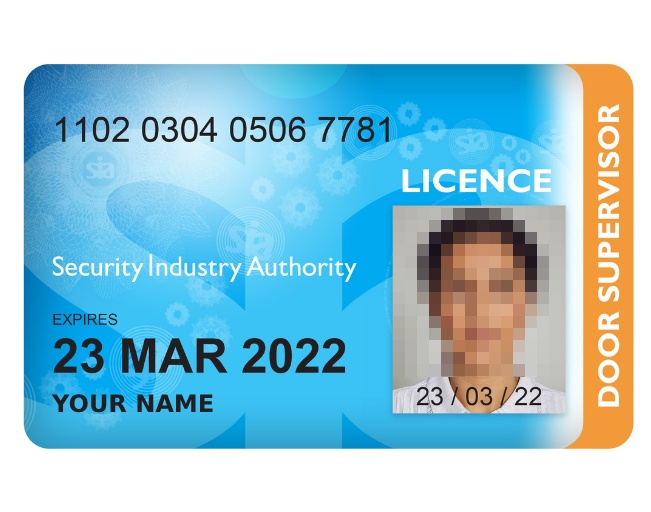 Applying for a SIA Secruity License
An SIA licence allows the licence holder to legally practice in the industry. Working without a valid SIA Licence is a criminal offence, which means you could be fined and even put in prison. Upon summary conviction at a Magistrate's Court, Sheriff Court or District Court, a maximum penalty of six months imprisonment and/or a fine of up to £5,000.
Moreover, getting an SIA license helps Security Officers and Door Supervisors gain more trust from people, because people would like to be sure that security officer or Door Supervisor has been legally permitted to carry out security roles and that he is enough knowledgeable in his field.
Registering a Personal Account
Completing an Online Application
Frequently Asked Questions (FAQ)
FAQ regarding SIA Licence Application
1. What document do I need to bring while applying SIA Licence from Nepbridge Services?
We already have our students record on our data system. We need NI number and BRP (if necessary). Any other documents if needed we will contact or email to our students. To send us by email trainings@nepbridge.co.uk
2. Do we get any help from Nepbridge Services while applying SIA online Application?
Of course, yes. Our professional staff will always be happy to help our students to apply for SIA licence online with a little bit extra charge to make it hassle free and easy service.
3. Do I need my certificate to apply for SIA Licence?
No, you do not need your certificate to apply for the SIA Licence. Your details are passed on to the SIA when you pass the course.
4. What document do I need to take to the post office?
All the essential documents already submitted online but post office staff have to verify its you so please take reference number which you received on your email. 
Your passport and 2x proof of address.

Most preferable Bank statement (recent one) or

 

driving licence.

Any utility bills (recent one).
5. How long the whole process will take to get a professional SIA photo card Licence?
Again, if the training classes, exam and online SIA application is submitted on time and your application has no any issues, the whole process may complete within 6 to 7 weeks. 
6. When will I receive my examination result?
Results are published within 8-10 working days after your examination date. You will be notified by SMS and email when they are ready.
In the rare case your results are delayed, we will always keep you informed.
7. When can I apply for my SIA Licence?
You can apply for your SIA Licence as soon as you have passed your course. We will email you your result and the link to apply online application:
https://services.sia.homeoffice.gov.uk/login
Or
If you have problems applying please contact us and we will help you.
8. Do I need a full 5-year police clearance report while applying SIA online application?
Yes. It is requirement from SIA. Any applicant must have 5 years criminal record clearance. If anyone lived outside the UK OR Not qualify for 5 years resident in UK, they must bring police report from the county they lived to qualify total 5 years criminal record clearance.
9. I still get my SIA licence if I they found conviction on my DBS?
No, anyone applying for SIA Licence all must have clean 5 years police clearance report. Any unspent/spent conviction can decline your application. Please get help from our professional staff if you have any concern. We will keep all your personal information confidentiality.
10. How long do I need to wait to get my full SIA Licence after online submission?
After online submission if your application is straightforward and doesn't need any additional documents then you will receive your SIA application from the post on your home address within 3 weeks to 4 weeks of time.
11. I want to work as a Security Guard, after getting SIA Licence what will be my area of work?
The remarkable thing about the Door Supervisor Licence is that it allows you to work as a Security Guard and a Door Supervisor. That means – you can work in Retail Security, Nightclubs and Events with a Door Supervisor Licence.
12. How do I contact Nepbridge for my SIA application process update?
13. Do Nepbridge Services helps us to find job after getting Full SIA Licence?
Yes, of course our recruitment department staff will always be happy to help you to find jobs.
Please contact or email to our recruitment department.
14. What if my application is declined? Do we get refund admin charge?
We will help you to submit your SIA application online. You will only get your SIA licence after satisfactory checks from the Home office. Either application accepted or decline we still have to charge you the basic admin charge.
15. Does my qualification or licence transfer to other countries?
The SIA Licence is only valid in the UK. You will not be able to use the SIA Licence for work in any other country.

16. Do I get reminder to renew my SIA application before 3 years?
Yes. Usually, you will get reminder before 3 years. If you apply with us, we will send you a reminder email.

17. If I forgot to renew my SIA licence after 3 years? What I need to do?
Please don't forget or ignore to apply before its expiry date. If you forget you must take a course and sit in exam.
18. How do I make a complaint? If I need to wait long time for my SIA Licence or no update from Nepbridge Service?
We are obsessed with customer satisfaction and take ALL complaints very seriously. If you are unhappy with our service (application process) – you must follow our complaints procedure. We will seriously investigate to improve our services.