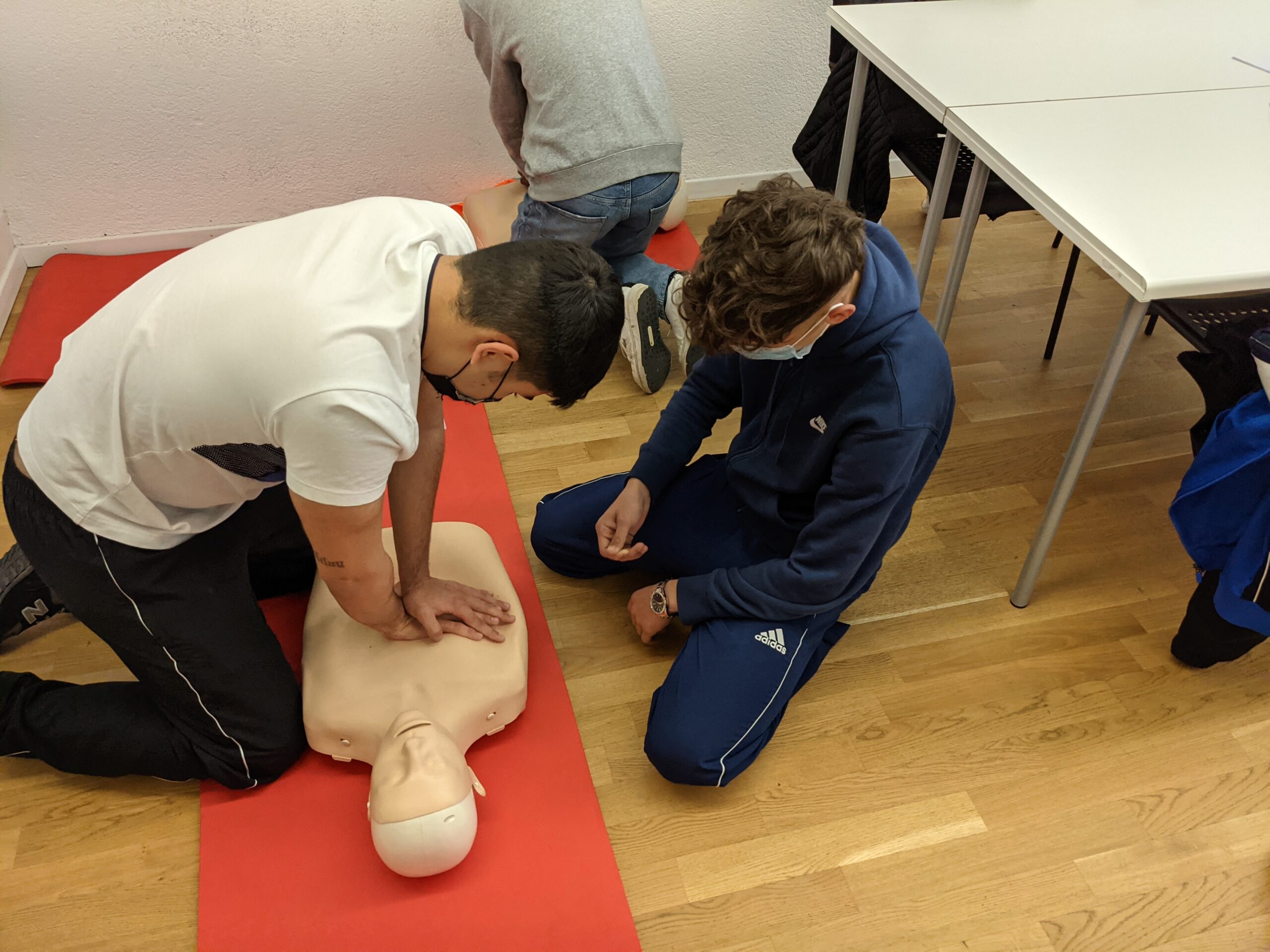 If you are looking to do the Close Protection course, you must have first aid at work prior to your training.
First-Aid at Work Training (3-day course)
The HABC level 3 first aid work (RQF) is a regulated and nationally recognised qualification specially designed to those who want to work as a first aider at their workplace. This is ideal for those who have a specific responsibility to provide first aid in voluntary and community activities.
Course covers:
The role of the first aider
Head injuries
Managing an emergency
Health and Safety (First Aid) Regulations
Communication and casualty care
Low blood sugar
Asthma
Poisoning
Bleeding (minor and severe)
Resuscitation (adult CPR)
Bone, muscle, and joint injuries
Seizures (adult)
Burns and scalds.
Severe allergic reaction
Chest pains (including heart attack)
Shock
Choking (adult)
Spinal injuries
Eye injuries
Stroke
Fainting
Unresponsive casualty
Defibrillator prompts and how to respond.
Assess injuries caused by electrical accidents.
Defibrillator pad placement
Manage injuries caused by electrical accidents.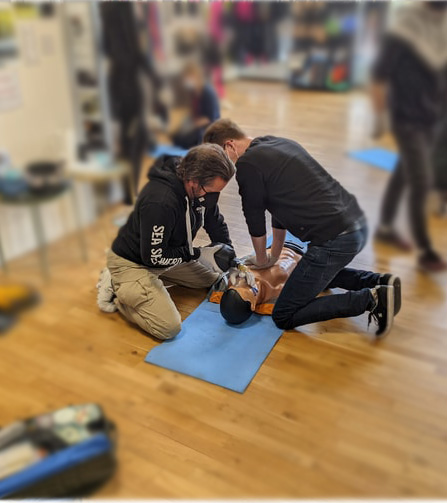 Emergency First Aid at Work (1-Day)
We are delighted to offer you the Emergency First Aid at Work Training Course.The course contents are designed to meet the Health and Safety Executive (HSE) requirements of the Emergency First Aiders.
Course covers:
Health and safety (first aid) regulations
Managing an incident
The priorities of First Aid
Treatment of an unconscious casualty
Resuscitation, Shock and Choking
Seizures, Bleeding & Common Workplace Injuries
Benefits of First Aid Course:
It can save lives
It reduces the number of workplace accidents
It creates a safer working environment
It can reduce recovery time
It can keep employees safe outside of the workplace

From 1 April 2021, all the applicants for a Door Supervisor or Security Guard licence must have done Emergency First aid at work training or equivalent. The certificate must be valid at least one year from the course start date or if you are applying for a license for the first time.

Certification
On successful completion of this training course, you will receive an HSE accredited certification from the awarding body. The First AId Training completion qualification certification is verified by the awarding body. As SIA does not verify First Aid Certificates, your training provider checks that you have the correct First Aid Qualification before they allow you to do the licence linked qualification.
Your training provider also accepts the existing qualification certificate if it has a validity of a minimum of 1 year, but it must be in the list of First Aid Qualifications.
Assessment: There will be no formal examination but you will be assessed by a qualified HSE Approved trainer.
Are you thinking to participate in First-Aid at Work training?
Please fill up the form below to register with us and we will inform you prior to starting of this course.
Duration
1 Day Course(Emergency First-Aid at Work)
3-Day Course(First-Aid at Work)
Our Contact Details
 trainings@nepbridge.co.uk
 01252 36 46 91
Frequently Asked Questions (FAQ)
FAQ regarding First-Aid at Work Training Course
Do I need to send my first aid certificate to the SIA?
No, SIA  does not verify first aid certificates. Your training provider checks that you have the correct First-Aid qualification before they allow you to do the licence-linked qualification.
I have an existing and valid first aid qualification. Can I present my existing qualification certificate?
Yes, your training provider will accept your existing qualification if it is still valid for a minimum of a year. It must also be on our list of acceptable first aid qualifications.
Why did the SIA choose the basic Emergency First Aid at Work over full first aid at work qualification?
We have to strike a balance between the need for greater skills, the level of risk, and the cost to you. That is why we chose the basic emergency First Aid at Work.
Does the first aid requirement apply to security guards who are not public facing?
Yes. We base our qualification requirements on licensable activity. If you are applying for Door Supervisor or Security Guarding Licence, you must fulfil our First Aid requirement before starting your application.
First aid is already mandatory for licensed close protection operatives. They must have the three-day First Aid at Work qualification.